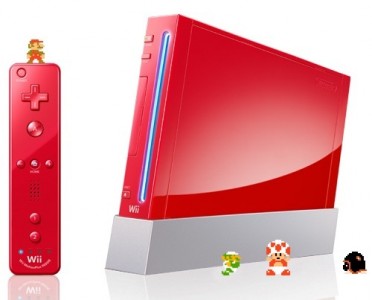 Early this week Nintendo announced the release of a limited edition Red Wii to celebrate Mario's 25th Anniversary which goes on sale on the 11th November in Japan for 20,000 Yen.
Now I have some good news Nintendo have now confirmed a UK release date of 29TH October
The Red Wii console includes Red WiiMote Plus, a copy of New Super Mario Bros Wii, Wii Sports and a digital copy of Donkey Kong pre-installed.
What it won't include, strangely, is a copy of the recently confirmed 25th Anniversary Super Mario All-Stars Collection, which is due out in the UK on December 3rd.
A separate Mario DSi bundle including the portable version of New Super Mario Bros will launch on October 22nd.