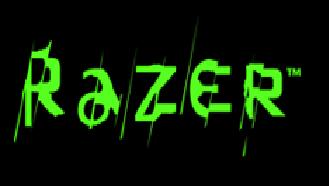 Razer is a brand known for their high-end precision gaming peripherals. They have now announced that Ed Larkin of Mouse Bungee is now apart Razer's innovation team. Here is an official statement of Razer's newest team member.
"I fondly remember playing the original Quake with my Mouse Bungee and I loved not having to deal with tangling wires anymore. It was a simple but innovative solution to a problem common to so many gamers" says Min-Liang Tan, CEO & Creative Director of Razer. "I'm proud to have a talent like Ed on our team and am excited about the ideas and inspiration he will bring on board."
"When Razer first approached me and asked me to join their team, the decision was quite easy. I have the utmost respect for the brand as it understands gamers like no other company out there", says Ed Larkin, Designer and Inventor of the original Mouse Bungee. "Supporting competitive gaming from day one, they have created this industry and always stayed close to their roots. It is that kind of environment that turns out phenomenal gaming products and I'm looking forward to being a part of it."
With that announcement comes the announcement of their latest product, appropriately titled "The Razer Mouse Bungee".
The Razer Mouse Bungee is a gaming accessory that has been trusted by old school gamers for years. Featuring a robust and stable base plate with 3 non-slip and non-scratch feet and a dual/parallel suspension spring, the Razer Mouse Bungee gives any wired mouse the freedom of motion normally associated with cordless mice by eliminating mousecord snags, drag and tangles. Mouse wires also conveniently snap into place on the rear cord lock so mice won't be weighed down and will be held at the same point. Razer's Mouse Bungee is the ideal accessory for high-speed gaming with wired gaming mice.
Product Features:
Base plate with 3 non-slip, non-scratch feet
Rear cord lock to keep mouse wire in place
¼ lb. chrome stabilizer sphere
Mouse cord suspension clip
Dual/parallel cord suspension springs
The Razer Mouse Bungee will be available later this year. As a person who has struggled through many mice snags myself, this new product looks great and will be one I will have to try out for sure. If you missed it you can check out MasterAbbot's recebt interview with the Razer Team about the other new products in the works by clicking here.