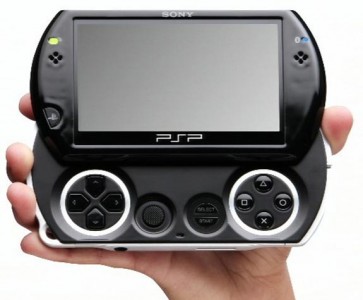 Sony Australia announced today that the price of the PSPgo down under will drop by a massive $200 to a retail price of $249.95 from November 1, just in time for the Christmas rush. They may as well advertise "crazy warehouse clearance sale!" all over TV with a price drop like that. But in all seriousness, the system needed a new price tag to improve the sluggish sales.
Think that's not enough? Well there's a generous offer currently going that allows PSPgo owners to download ten free games from the Playstation Store. This offer extends to the end of Jan 2011, the magical titles with very insightful short reviews beside them for your short attention span are:-
Assassins Creed: Bloodlines – (Decent)
Grand Theft Auto: Vice City Stories – (Good)
Gran Turismo – (Never liked it)
James Cameron's Avatar: The Game – (F*** off blue people)
LittleBigPlanet – (Sort of cool)
MotorStorm Arctic Edge – (Decent)
Need for Speed: Shift – (Change that shift to s**t, and you're right)
Pursuit Force: Extreme Justice – (NFI, you tell me)
2010 FIFA World Cup South Africa – (Decent)
WipEout Pure – (Good)
The good news is that this offer can apply to people who've already bought a PSPgo, to qualify you (obviously) need to own a PSPgo and must not, prior to April 2010, have used your PSPgo to either create a PSN account or have logged into any of your existing PSN accounts.
Hopefully this awesome offer can breathe some life into the systems somewhat lacklustre market performance..