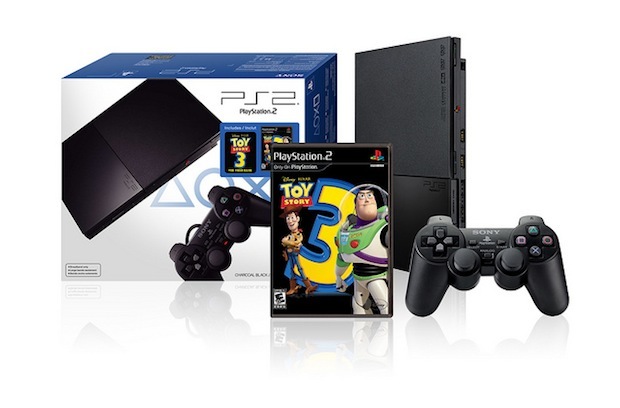 Have you been locked away for the last 10 years? Finally getting out of jail from that fight that you caused because you couldn't wait to get the PS2? Well you are in luck because the system that is still kicking around even now, is going to be getting itself a bundle release on Halloween, October 31st. (Possibly US release only)
The bundle will run $100 and come with the PS2 slim and Toy Story 3: The Video Game. It seems that since it is the 10th anniversary of it's creation, Sony thought that it would be best to celebrate with this new bundle. Sure the price is quite cheap and with the Toy Story 3 game put together with it, then it would be a nice deal if you happened to have broken your PS2, or are looking to give a friend's child a fancy birthday present and look like the big man in the party.
In all seriousness though it is a bit odd that, although Sony has continued to support the PS2 over the past 10 years, that they would release a new bundle now. The package itself will only be able to be purchased from participating retailers, which were not listed, but if these bundles don't end up selling, what then? 10 year old systems collecting dust on store shelves? Or will these sell extremely fast? What do you think? I think if the Ps2 itself was themed with some sort of Toy Story design, it would be worth a purchase.
Source: Sony's US Blog