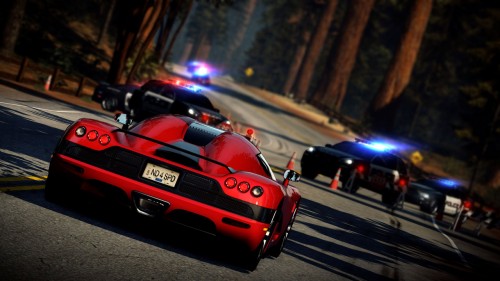 What can I say about Need for Speed: Hot Pursuit?
1. Cars. Cars are cool. VROOM!
2. Fast cars are awesome!
3. Cops can drive sick cars now? WHY AM I NOT A COP?!
4. The internet is crazy sweet.  It lets me taunt my friends.
5.  If I preorder the limited edition of NFS: Hot Pursuit it doesn't cost me anything extra, and I get free stuff. Check.
6. Demo will be released on October 26, 2010.
7. 'Nuff said.