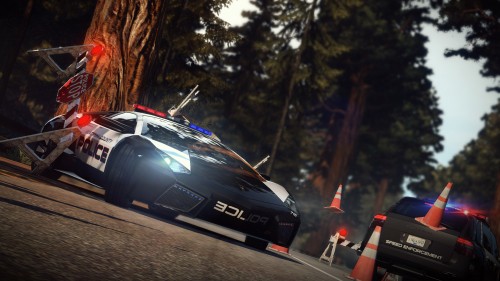 If you want to get a taste of Criterion Games' Need for Speed: Hot Pursuit then you better be quick. Because tomorrow (Wednesday for UK) the demo will be hitting both the PSN and the XBLM, but rather than staying available forever like most demos do this one will be taken down on November 9th for an unknown reason, so better be speedy eh?
This demo will feature the game's Autolog function which will be fully functional in the demo which will allow players to get a taste of exactly what it is. Inside of the demo players get to experience the cop side of gameplay in the Dark Horse Hot Pursuit event, and if players happen to invite a friend to play they can race on the Roadster's Reborn event.
Players who do access the demo will receive 500 bounty points that will be accessible when the full version hits shelves on November 16th in the US and the 19th in the UK.