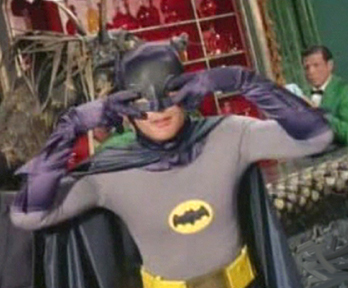 Man, that's a title I never thought I would see, let alone write.  This "video" is as amazing as it is innovative.  At first you might think, "How the hell can this be interactive?  It's a friggin Youtube video" but you actually do choose what will happen, each time you do it instantly redirects and loads (sounds dumb but it's near seamless) the corresponding video of what you chose to happen.
This video was done using mere Batman and Joker toys, very reminiscent of what the hit Adult Swim show, Robot Chicken, does.  This is an honest testament to the term "video""game".  It is clearly a video, as that's all Youtube can do, but you actually do interact and decide what will happen.  Even if you aren't a Batman fan, TRY THIS OUT and be the first of your friends talking about it.  They'll think you're cool, and who doesn't want that?
I don't know if the redirects will load in the embed, so if not just go to the direct link here.  Super kudos to the maker of this astounding feat.