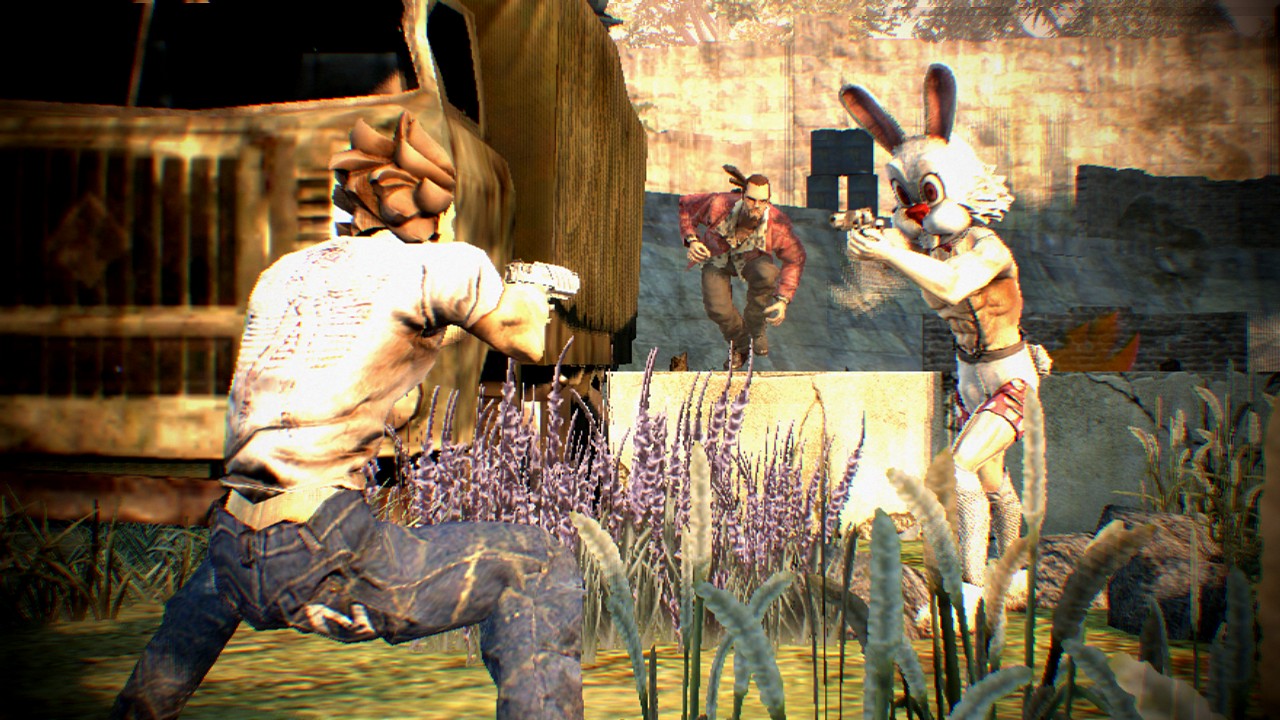 Gun Loco is a third-person shooter which takes place on a far-off prison planet where the contestants fight to the death in an attempt to escape from the sadistic confines of Gun Loco's relentless killing floor.
This video shows off one of the characters from the game, as well as some gameplay. I'm sure there will even be more insane characters to debut in the future; did you see that bunny? Gun Loco is an Xbox 360 exclusive releasing in November 2010.
Check out the video below, while you wait a month. Though, I don't think the video could possibly last you that long.
[pro-player width='530′ height='253′ type='video']http://www.youtube.com/watch?v=GfHLQGB3eY0&feature=player_embedded[/pro-player]