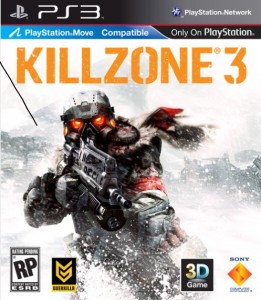 Oh yeah this is the big one. The Official Killzone 3 Beta has been announced for PS3 and you can get a piece of the action. Only if you live in PAL (Europe) countries or Austrailia though. No word if USA is going to get this deal but its good news to hear anyway. Here are the words straight from SCEE.
"SYDNEY, 8 October 2010: Sony Computer Entertainment Europe has announced a Public Beta Trial for the upcoming Killzone®3 for PlayStation®3 (PS3™) – putting the next iteration of the iconic first person shooter through rigorous testing at the hands of the toughest, most demanding critics in existence: the fans. On 25 October, fans of the franchise will have their chance to sample the multiplayer mode for Killzone 3, including the all-new 'Operations' game type, party system, and jetpack and exoskeleton vehicles. Not only will participants get an exclusive look at the explosive cinematic experience and a chance to hone their skills ahead of launch, but they'll be able to shape the final experience themselves – the trial will call for fans to provide honest gameplay feedback, report any bugs and cheats they find, and help test the network code in large-scale, real-world scenarios."
So there you have it. A chance to frag some ISA "suckas " or Helghan "fools". There are some instructions though in order to catch a chance to be a part of this amazing game. These are VERY important. Don't do them right and you will not be in the beta;
1. Sign up for playstation plus. Access is only allowed to PS+ members. Existing members are also welcome.
2. Download the the exclusive Killzone 3 XMB theme. This will be available to PS+ members ONLY on October 14th.
3. Check your email on or around October 25th AFTER doing the two above steps. It will have the Beta code and other information. It uses your email address you use to sign in for PSN so make sure that is correct or no Beta access.
Expect the full game of Killzone 3 to be out early 2011. No news if this beta will be PS Move compatible but keep your eyes peeled to Capsule Computers for more. Also remember, this is a PS3 exclusive.
Head on over to www.Killzone.com for more information about the game.
To give you a little taste of what your going to be seeing on the Helghan battlefield, here are a few pics: