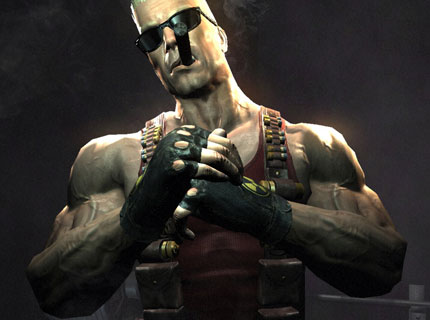 Anxious to be the first person to play the demo of Duke Nukem Forever? Especially now that the game has finally seen the light of day and is confirmed for a release in 2011? Well if you happen to be a fan of Borderlands then now is the time for you to get double the fun with the Game of the Year edition coming out on October 12th.
This is because Gearbox is hoping to include membership to something they call the First Access Club. This club will allow those who join to be the first to download the demo to Duke Nukem Forever before it is available to everyone else. There is no date for the demo's release, but just know that if you happen to get Borderlands, you will eventually also be getting the demo.
Beyond the Duke Nukem Forever Demo, the First Access Club will supposedly provide members with many different bonus features, though these were not announced. One can speculate special themes, videos, screenshots, and who knows what else.
Borderlands: Game of the Year edition will cost $60 USD and will include all four of the DLC packs that have been released for the game, these include Zombie Island of Dr. Ned, Mad Moxxie's Underdome Riot, Secret Armory of General Knoxx, and Claptrap's New Robot Revolution.