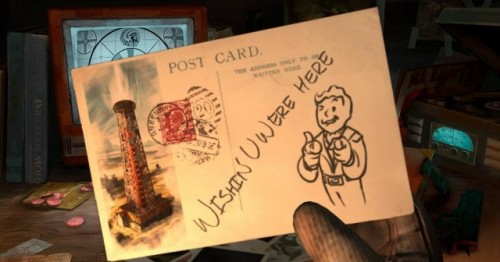 After many years of battling for legal rights Interplay has told Edge Magazine that they are planning to release Fallout Online, an MMO based on the Fallout universe, sometime in 2012. They also have stated that a beta will be planned for that year as well, whereas those who register at the game's website here can apply for beta access already.
Eric Caen, the president of Interplay, told Edge Magazine:
"I can't say too much. What I can say is that everyone who is registered is getting a newsletter every five or six weeks. The content is not a typical newsletter with a lot of technical information; it's letters from NPCs about what they're experiencing. We're giving a lot of hints about the future of the game. We have a beta scheduled for 2012, with the commercial launch in the second half of 2012.
"We have 90 people working on it. Even in January 2009, you were already able to move across the world."
Unfortunately however those anticipating the game should not be too excited quite yet. Bethesda and Interplay have been consistently locked in a legal battle over the rights to publish a Fallout MMO, and the latest news is that Bethesda rejected a $50 million deal for the MMO rights.
Source: EuroGamer