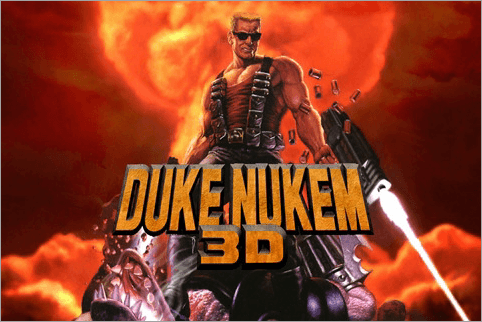 HAIL TO THE KING BABY !! Duke Nukem 3D is now free on the iPhone.  Make sure you pick this up ASAP as it's only FREE for one day !!
Click on the link and be taken to the iTunes store to download it.
Details :
With dozens of Game of the Year awards under his belt, Duke remains the King of Action. Larger than life action is what Duke is all about, mixed with humor and innovative explosive action in this 20+ hour game.
Los Angeles. Under attack by aliens intent on stealing our chicks for breeding. Duke Nukem springs into action dealing damage like only he can, making his "insightful" comments along the way. If you've never played a Duke game, this is your chance to see why he's been a fan favorite since 1991, with over 18 original Duke Nukem games since that time. Duke Nukem is not the typical faceless hero — he's an in-your-face hero who has a personality that doesn't quit. Yes, it's a B-movie plot, but that's what makes it fun!