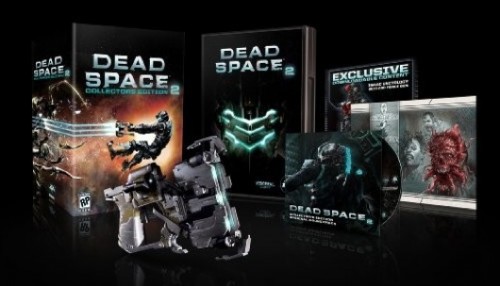 First the information was leaked onto Amazon.com and later was quickly pulled down, EA has confirmed now that they do have a special edition for Dead Space 2, but have named it for UK releases only.
The bundle pictured above includes a piece of artwork from the game, though we are not sure if there will only be one piece standard with each edition, or a number of pieces spread across different copies. Also included is a redeemable DLC card exclusive to the special edition, the soundtrack for Dead Space 2, and a very amazing looking replica Plasma Cutter.
No price yet for this edition but the Plasma Cutter looks extremely well made, and hopefully is just as detailed in life as it is in the picture. Catch this edition and the normal game when it releases on January 25th for the PC, Xbox 360, and PS3. This special edition however is only for the PC and 360 version, as the PS3 will come with Dead Space Extraction.