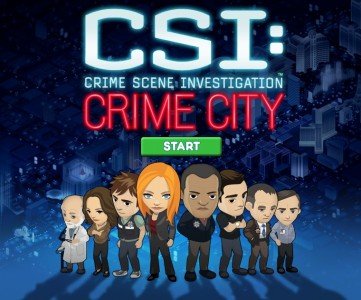 A brand new game from Ubisoft has hit the hugely popular social networking site, Facebook. Like all Crime Scene Investigation games it has you solving mysteries, but seeing as it's on Facebook, it offers a casual spin on things. It aims to be accessable for all and like most games on Facebook, promises to swallow up a lot of your free time as you get engrossed in it's simplicity.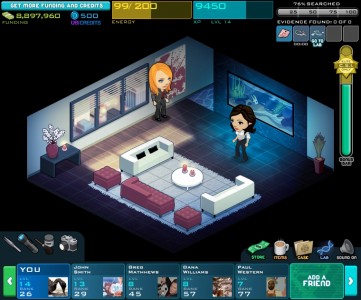 In CSI: Crime City the player is a CSI dropped in the middle of a teeming metropolis and is challenged to solve difficult murders to bring criminals to justice.  Players can explore crime scenes, earn virtual currency and build their very own CSI Lab. They can play alongside their favourite characters while exploring cool Las Vegas locations such as casinos, nightclubs, hotel suites, the desert and the Las Vegas strip. It was developed in conjunction with the television series, so expect events and cases cropping up which have some link with the show.
The game can be downloaded at www.facebook.com/csicrimecity starting today.