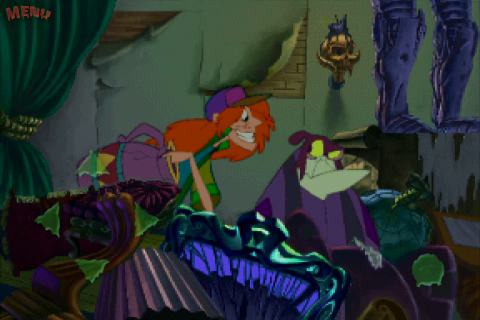 The full motion video game genre has unfortunately passed from the sight of console developers. But all is not lost as the iPhone and iTouch have offered an entirely new platform for these types of games to make a comback too. The people over at Digital Leisure are making sure that we don't forget these games of yesteryear by bringing back yet another classic FMV game called Brain Dead 13.
The story follows Lance, a computer expert that has been hired to fix a supercomputer in the castle of an evil genius. Only to discover upon fixing the computer that Dr. Nero Neurosis plans to take over the world and now that you know his secret, you must die. Only problem is, Lance isn't very keen on dying and you must help him escape the diabolical castle.
The game will be showing up on the iTunes App store October 8th for only a small price of $2.99.