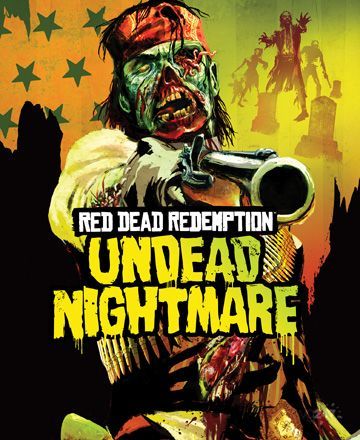 With a name of Red Dead Redemption, you know it was only a matter of time until that middle word makes a change. With the teasing of this new DLC pack, the game should be called Red Undead Redemption…. Not quite the same ring to it though huh?
Well as it turns out the poster above is for the Undead Nightmare DLC pack which will be receiving a full showcase of media tomorrow but is getting a small taste today. Rockstar themselves have said that the zombie there above is John Marston; so it's curious to see if our favorite hero will rise from the grave to take his revenge upon the living, or if he has just risen to put even more undead to rest once again.
There is no set date for this DLC, but as one may expect with zombies and the undead, it has been hinted to be released the same week of Halloween for both the PS3 and 360. We'll have more tomorrow as more media is released by Rockstar.