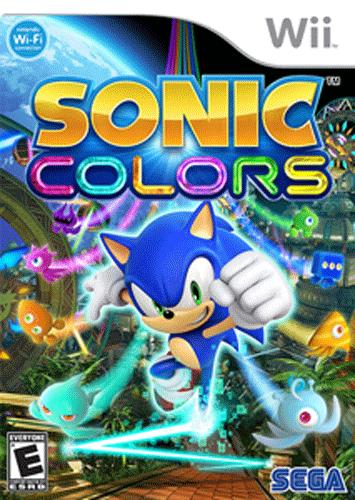 Sonic fans can now check out a new trailer that was released for Sonic Colors today from Sega for the Nintendo Wii version of the game. This title is really coming together well from the looks of it and in my opinion could be the title that the series needs to fully get Sonic on track to a "colorful" return.
The Description of the video also gave a bit of insight on the story:
The diabolical Dr. Eggman has hatched another plan for world domination!
He has built an amazing interstellar amusement park, floating in space around Sonic's home planet, bursting with incredible rides and attractions.
However, all is not as it seems as Dr. Eggman has abducted an alien race and is harnessing their colourful energy to fuel a sinister plot. Before Dr. Eggman completes his evil plans though, Sonic discovers his mysterious theme park in space.
When he arrives, Sonic finds he is also able to use these alien powers and is ready to help. Sonic will need all his speed and skill as he faces this test, but, empowered by the alien energy, it's a test he'll pass with flying colours.
This title is one I am truly looking forward to and with the love Sega is bringing to the project I think our blue hero will be back on top to stay when the game releases in November. Check out Sonic, Eggman, and the wisps in this brand new trailer for Sonic Colors for the Wii Below!