At a private dinner, Tecmo Koei set the stage for their upcoming projects. Along with the announcement of a few other titles, the team has said that they're trying to reinvent itself with these games, Ninja Gaiden 3 included.
The game wasn't actually shown at the dinner since it's so early in development, according to Team Ninja leader, Yosuke Hayashi. Attendees of the dinner didn't leave without a taste of what Ninja Gaiden 3 will actually be like, however. A piece of concept art (below) was revealed at the dinner which explains the direction of where the game is heading. Hayashi explained that the game will have a darker tone, will be bloodier, and Ryu will be more humanized.
Hayashi said we can expect more details on Ninja Gaiden 3 early next year.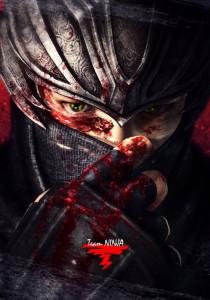 Via GamePro