2K Sports has released a series of videos detailing Michael Jordan's most insane and awe inspiring moments from basketball history. In the full game, you will be able to fully relive these classic moments and more. Check out the demo available now, and look for the full game on October 5, 2010.
XBL link to NBA 2K11 demo: http://bit.ly/ddr8sp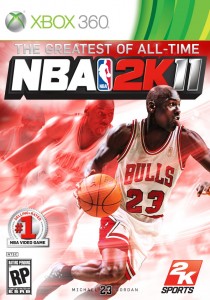 In conclusion, there is one last video featuring NBA 2K11's new, Dynamic Crowds. To sum it up: Play good, and more people will come. That equals a happy gamer!