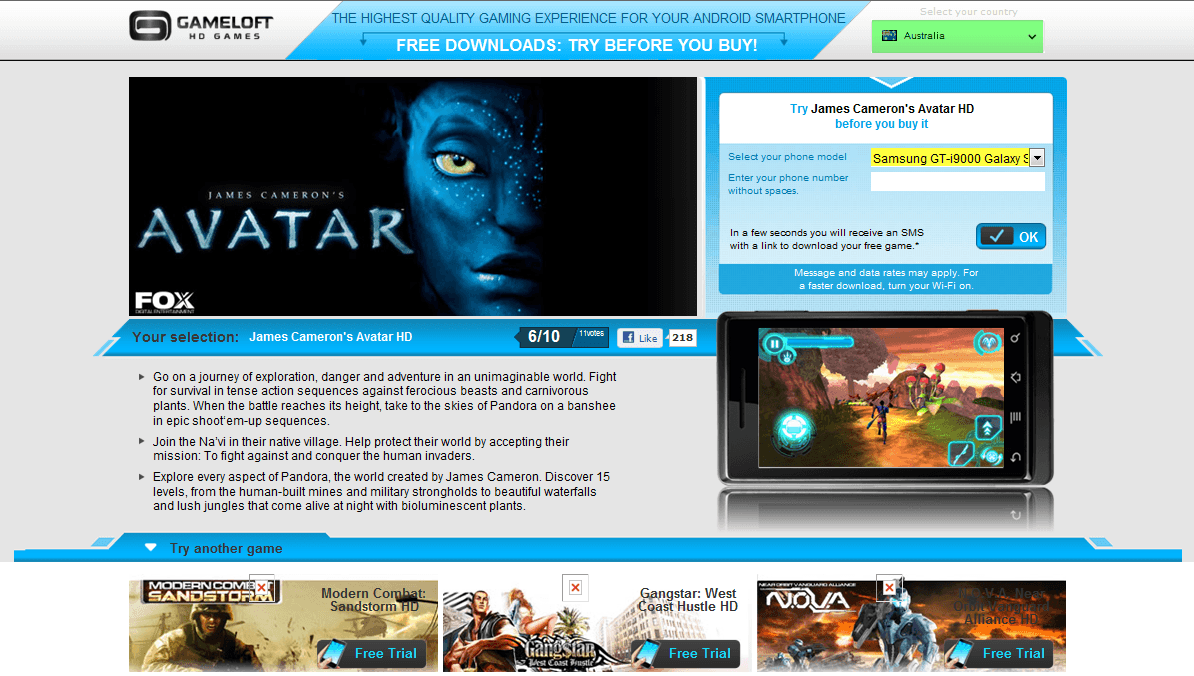 Who's got a Samsung GT i-9000 Galaxy S, a HTC Desire HD, a Sony Errisson Xperia X10i or any of the other great Android compatible phone.  Well if you do and you're after a top quality game for a great low price.  Then why not visit the Gameloft Android store web  online or via your Phone.  Downloading a game is a few simple clicks away.  The great thing with Gamelof Games on Android is that you can try them all before you buy.
The Gameloft Android Store has great range of fantastic titles to choose from. You can access the store via web here :  http://www.gameloft.com/android-hd-games/ select your country, your phone from the drop down menu then the game you want to try / buy then enter your phone number and click OK !! A link is then sent to your phone to download the game.  The other way is by browsing to the Gameloft website on your phone (shown in the video below) selecting your game and downloading it.  Its as easy as that !!
Check out the video below on how easy it is to download Gameloft Android games. 
[pro-player width='500′ height='280′ type='video']http://www.youtube.com/watch?v=OtfNx6BJcuE[/pro-player]