Attempting to cast a spell on gamers this October is Arcania: Gothic IV, an RPG which has you roaming over a vast magical fantasy universe. Now a lot of you must be wondering what happened to it's predecessors. Could it be that this series sprung up overnight and tagged "IV" on the end to make it look pretty? In actual fact, this couldn't be further from the truth. Piranha Bytes' Gothic series has been a fantasy RPG favourite for almost a decade now over on the PC, through three seperate role-playing sagas.
However, that's not to say that this is just a port of an old PC franchise. Developers Spellbound have taken extra care to tailor the experience for the Xbox 360 and PS3, simplifying each and every move and mapping it onto a controller.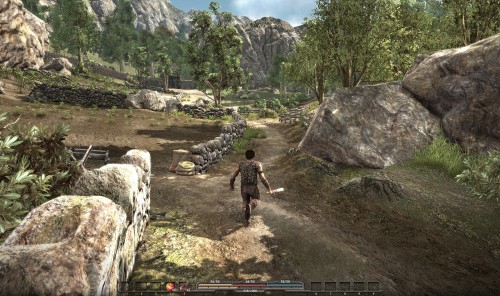 My name is…
Veterans of the series will be familiar with the nameless hero which the game revolves around, though newbies to the Gothis world will be catered for too. There is a whole island of tutorial quests to allow newcomers to learn the ropes before embarking on their journey. The nameless protagonist is just to adhere to the tradition of the previous games, as there is actually a totally new hero for this new saga.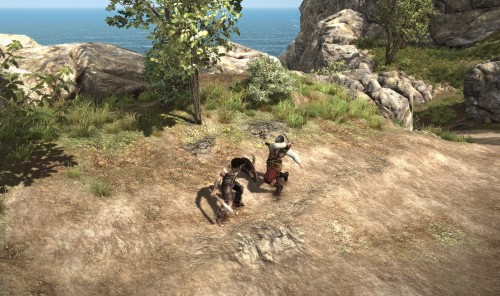 As you would expect from a medievil RPG, there's a whole host of medievil weapons on offer. From bow and arrows to swords, this game has got you covered. Also, it will be interesting to see whether the combat system will make a clean transition. For instance, with the lack of keyboard and mouse, the strength of spells (which have five different upgrades), will be determined by how long you hold down the attack button, which could make for some amusing results.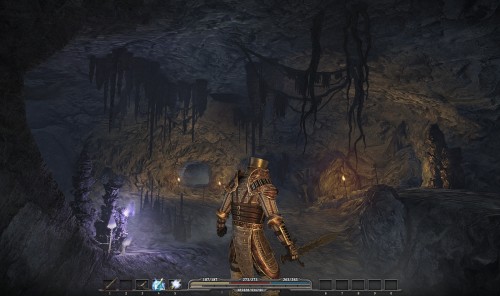 The story will also be accessible to newcomers, with background to the story being cleared-up during the beginning tutorial quests, with the plot pregressing normally thereafter. In a nutshell, during the tutorial island you try to prove to a prospective father-in-law that you are the ideal spouse for his daughter. Sadly, matrimonial bliss doesn't last long, with the destruction of your home kick-starting a revenge motif which fuels Arcania: Gothic IV's storyline.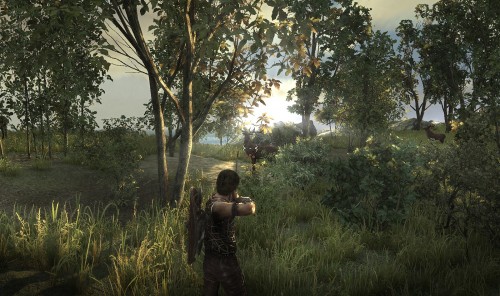 All in all, Arcania: Gothic IV looks like it could be a good console RPG outing. It must've been popular among PC gamers for some reason and, providing it makes the transition to the control pad, it should be popular on Xbox 360 and PS3 too. Unfortuantely, it could be overshadowed by other big quest-based games like Fable III and Elder Scrolls V, but providing Arcania lives up to it's reputation, I'm sure gamers will be happy to get their adenturing fix here until then.
Arcania: Gothic IV will be released for Xbox 360 and PS3, as well as PC, in October later this year.