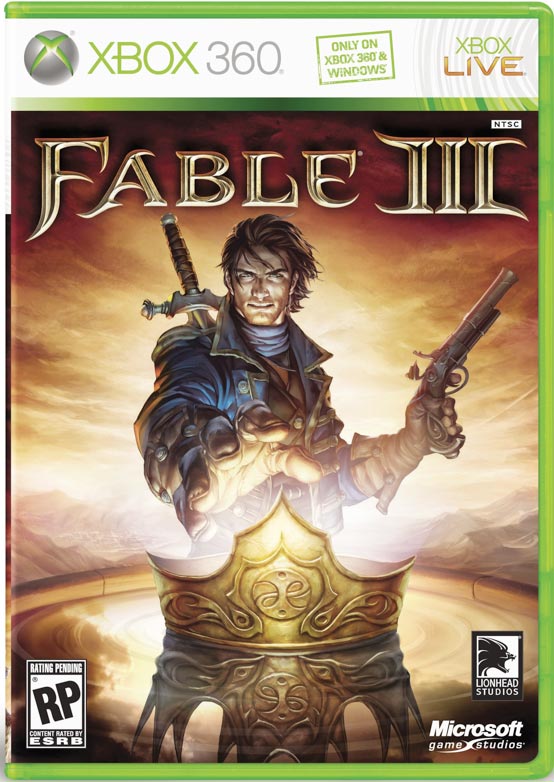 Fable 3 is looking to be one of the next big releases this year and as a huge fan of the series, it couldn't come soon enough. Fable 3 already looks promising with the updated story, graphics, and more features than ever before. One thing that is always a plus to see though is good voice actors as well and Lionhead Studios recently released a new "Inside Lionhead" video today about the high profile voice talent that worked on the project.
"The 'Fable' franchise has always been recognized for its unique take on drama, morality, and of course, humour," said Louise Copley, head of the "Fable" franchise. "We're taking this to the limits in 'Fable III' by bringing on a star-studded cast that includes Sir Ben Kingsley, John Cleese and Simon Pegg, who truly understand what it takes to bring characters to life in complex ways and add new dimensions of blockbuster entertainment to 'Fable III.'"
"This is my first experience voicing a video game, so what drew me to it was the team, how committed they are, how well organized everything is and how beautiful the game is," said Sir Ben Kingsley in the video documentary. "One of the things that's missing from a lot of video games is good writing and good voice work. I think this one has a wonderful mythology and it's witty and it's engrossing," added Simon Pegg in the video documentary.
Some of the biggest stars that made it into the game are:
John Cleese (James Bond Series, Monty Python) as your trusty butler and confidant, Jasper
Sir Ben Kingsley (Gandhi, Shutter Island) as the leader of the mountain dwellers, Sabine
Simon Pegg (Shaun of the Dead, Star Trek) as attention-seeking soldier Benn Finn who is looking for action
Michael Fassbender (Inglourious Basterds) as the evil King Logan whom your "Fable III" hero will lead a revolution against
Zoë Wannamaker (Madame Hooch from Harry Potter) returns as Theresa. She was last seen taking over the Spire in "Fable II," but who knows what her real motivation is?
Stephen Fry (Tim Burton's Alice in Wonderland) returns as Reaver, the narcissistic marksman blessed with eternal youth
Bernard Hill (Titantic, Lord of the Rings) as Sir Walter Beck, your faithful mentor
Nicholas Hoult (About a Boy) as the potential male love interest, Elliot, to your "Fable III" female hero
Naomie Harris (28 Days Later, Pirates of the Caribbean) as Page, the leader of the rebels who reside in Bowerstone
You can check out the latest "Inside Lionhead" video and get a first look at some of this huge cast in action below. Fable 3 releases October 29th for the Xbox 360 and we will be sure to bring you even more coverage as the date looms closer.