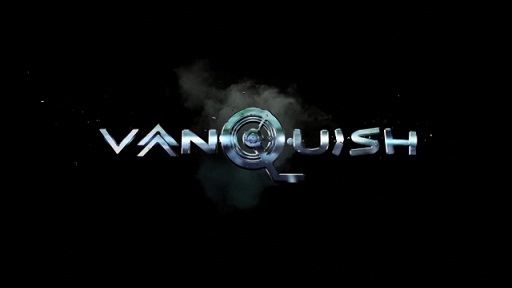 Shinji Mikami's latest action game, Vanquish is releasing on October 19th of this year and is getting quite a bit of buzz from gamers as of late for the fast paced combat and brilliant array of futuristic weaponry. What better reason to have everyone pick up this new title than a pre-order bonus that will be sure to add some more flare into your arsenal in game.
Sega recently revealed the trailer, yes a whole trailer just to show off all of the goodies that will be included in the Tri-Weapon DLC Pack that players can receive for pre-ordering the title from Gamestop.
The Tri-Weapon pack contains a small arsenal of experimental technology, made up of the Boost Machine Gun, Anti-Armor Pistol and Laser Cannon. This triple threat of futuristic weaponry gives players an edge in surviving the frenetic and massive battles on board the vast space station setting of Vanquish. The Boost Machine Gun is an early experimental weapon with impressive overall fire power and the speed to dispense rounds similar to that of a heavy machine gun. The Anti-Armor Pistol fires a special penetrative shell and was manufactured to tackle hostile forces with much stronger armor. Finally, the Laser Cannon is a miniaturized space warship laser and is more powerful than any other weapon available for infantry.
Check out the trailer below to see these brand new additions in action.