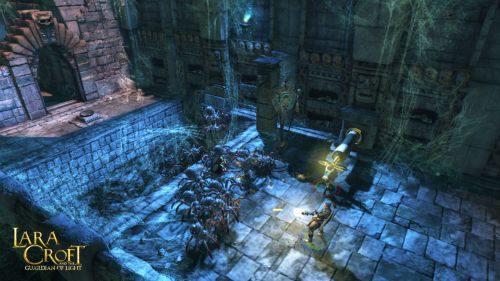 In a recent interview, Crystal Dynamics' Global Brand Manager, Karl Stewart, stated that the online co-op for the XBLA version of the game has been delayed until September 28th. On that date the game will be updated with a free patch to enable online co-op.
"We made a decision recently because we were focusing on how we can deliver the best possible experience to the players," said Stewart, "If we had launched with online co-op, we wouldn't feel comfortable that it was the best possible experience for the player."
For a game that was all about co-op and solving puzzles with a friend, this game has just lost a few thousand buyers. Come on people! This is the age of the internet! No one does couch co-op anymore, it just isn't feasible.
Crystal Dynamics has also announced today that they were planning 5 pieces of DLC between October and December of this year. According the CD the first three are going to be expansions that include fresh puzzles and new areas to visit. The last two are playable character packs that will let you play as other "well-known videogame characters."
Lara Croft and the Guardian of Light is scheduled for an August 18th release for 1,200 Microsoft Points on the Xbox Live Arcade.