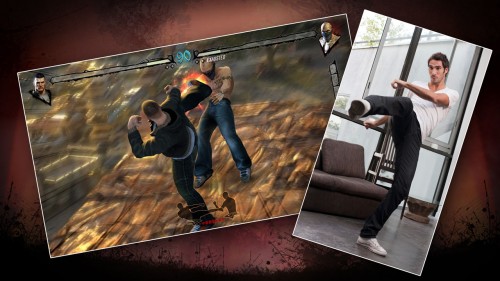 The Kinect will be getting a brand new game in November thanks to Ubisoft as they have announced today that the game Fighters Uncaged will be arriving onto the 360 elusively. The game itself will be using the players own body motions to issue attack commands through movements that they will be taught.
You will be able to experience a bit of MMA style learning as they teach you different techniques that would be used in the ring and then can be simulated into kicking your opponents teeth in. There are 70 different attacks and strikes that you can use in the game that will utilize different parts of your body. For a punch you must throw a bunch and a knee requires a knee to be lifted as well.
On a more minor note you will be experiencing these fights in 21 different stages, but you shouldn't be expecting any boxing rings or MMA cages and should be expecting more of a Fight Club style with your fight venues. Not only that but you can have the option to team with a friend and perform two player battles with your on screen opponents. Though it would definitely be interesting to see this transform into an Xbox Live type game, but lag would definitely kick your butt…. literally.