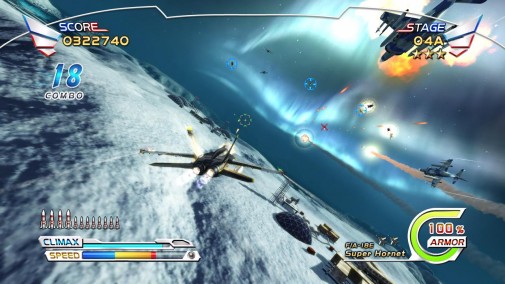 The last few days have been quite hectic in the US with the holiday winding down and no one working anywhere in the country. But now there are at least four games for sale this week on the XBLA for Gold Members.
We have three titles discounted by half and one that is reduced by 33%, and we are quite lucky as some of these games are of stellar quality.
The top pick has to be AfterBurner Climax, which you can find our review for Here. Has been reduced to 400 MSP, with Mega Man 10; of which you can find the review for Here,  and Death by Cube also receiving the 400 point treatment.
The odd duck out is Scrap Metal, of which you can find our review for Here, which has been reduced only to 800 MSP. It'd be hard to pass up any of these games but my money would be straight for AfterBurner. How about yours?