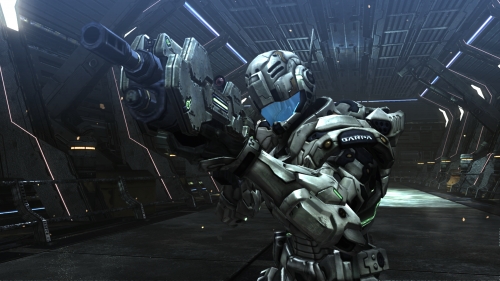 GameStop is offering the 'Tri-Weapon Pack' as an exclusive pre-order bonus that will be downloadable via the Xbox Live Marketplace.
The pack will consist of three experimental weapons. t=The Tri-Weapon Pack includes the Boost Machine Gun, Anti-Armour Pistol and Laser Cannon. These weapons will give players a boost in combat. The Boost Machine Gun has a similar rate of fire and about the same power as a heavy machine gun. The Anti-Armor Pistol pretty much does exactly what it sounds like. The final weapon, the Laser Cannon is a mini space warship laser that pretty much just screams "PWNAGE!".
Vanquish will be available in the US on October 19th. Japanese release is on October 21st. UK and Europe release is on October 22nd.