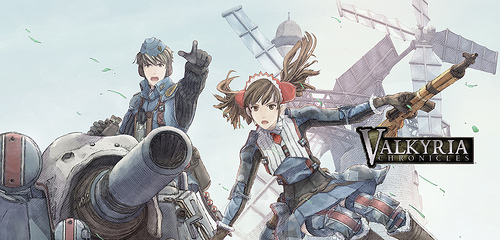 Sega has released a bit of extra information for people who pre-order Valkyria Chronicles II in Europe, and it isn't any simple material bonus either. if you happen to pre-order Valkyria Chronicles II you will recieve two free downloadable missions you can recieve via the PSN on September 3rd of this year.
The missions are:
• Exercise vs. Class E – An exterminatory war exercise against rival class E using all the areas of Leanbluff Forest. Destroy all enemies in each area to win this challenge.
• Exercise vs. Class F – A defense exercise against rival class F. Break through their stonewalling defense and take over their encampment to win this mission.
For those of you who don't know, Valkyria Chronicles II is a PSP seqeul to the hit PS3 game of the same name. It will follow the story two years after the first game and a new war has started thanks to a revolutionary army taking over the nation. Expect to see every element of a great RPG packed into your PSPs when this game rolls around.