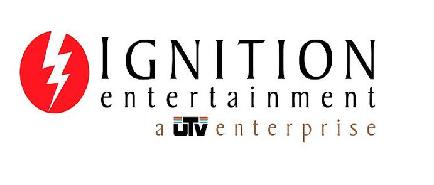 UTV Ignition Entertainment is now going through a complete rebrand to focus more on digital distribution. This announcement comes not as a huge shock to some, but being a huge fan of the small but full of character "Deadly Premonition" and the fast paced "Muramasa The Demon Blade" I was a bit saddened to hear I might not get to a hold a copy of another disc-based title from the developer.
Here is an official statement released this week:
UTV Ignition Entertainment will focus on development and publishing of a new benchmark of quality games content for current and emerging direct-to-user platforms including Xbox Live, PlayStation Network, Steam, Facebook, Google Games, and Apple touch devices.
"To begin, we'll be investing to work with the industry's best talent to create outstanding games at mass market new price-points," said Hassan Sadiq, chairman of UTV Ignition Entertainment.
"The industry is moving to a place where gamers want more for their buck. There is a demand to market and publish games at more inclusive price points that maintain the same level of quality as their boxed counterparts, and we will invest directly in our own gaming communities to drive this."
"With gaming across new platforms, such as social networking and mobile devices, becoming ever more popular, it's important we can engage users directly to foster two-way dialogue and offer the best gaming experiences for them."
UTV Ignition Entertainment recognises a huge opportunity in digital publishing and is committed to be at its forefront. Sadiq concluded: "With dedicated offices in London (HQ), Los Angeles, Florida and Japan, we are choosing to invest in an uncompromising dedication to content, and community engagement for our users.
The good news is that Arc Rise Fantasia is still slated for release later this month, and you can now look forward to getting some great titles at a great price for your digital devices as Ignition is known for putting character and charm into each title and I am sure that will not change anytime soon. I still hold hope for a sequel to Deadly Premonition, but I am happy to see the company headed into more growth and success.