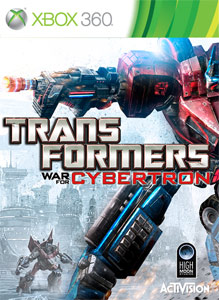 A new X-Box Live blooper has been spotted recently, this time in the form of a description for a DLC for the recently released "Transformers: War For Cybertron".
"Become the ultimate weapon and wage war in four new maps – engage in multiplayer combat in HAVOC and FORTRESS or fend off waves of Autobots in DISTRICT, and Decepticons in FORSAKEN, two new Escalation mode maps.
Also gain access to 5 characters and their chassis for use in Escalation mode and Multiplayer character creation; SCATTERSHOT, ONSLAUGHT, DEMOLISHOR, SHOCKWAVE and JAZZ are ready for battle. Fight to the end in the war that started it all! There are no refunds for this item. For more information, see www.xbox.com/live/accounts."
The description was found on Xbox.com but has been taken down shortly after.