Ok, so we are close to the last day of Steam Summer Deals, but let's concentrate on today's deals: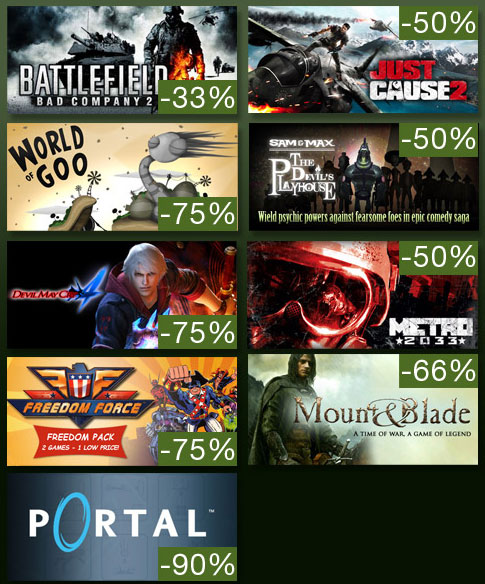 Click on the image to see all today's deals on Steam's front page.
Another big day with a nearly free Portal deal, big deals for Devil May Cry 4, World of Goo and the Freedom Force Pack, and some other interesting deals for recent games like Just Cause 2, Battlefield: Bad Company 2, Sam & Max's newest episode, Mount & Blade and Metro 2033.
In a few hours will be the last day of deals on Steam, so be fast if you want anything from that list, and check with us later for the final list!