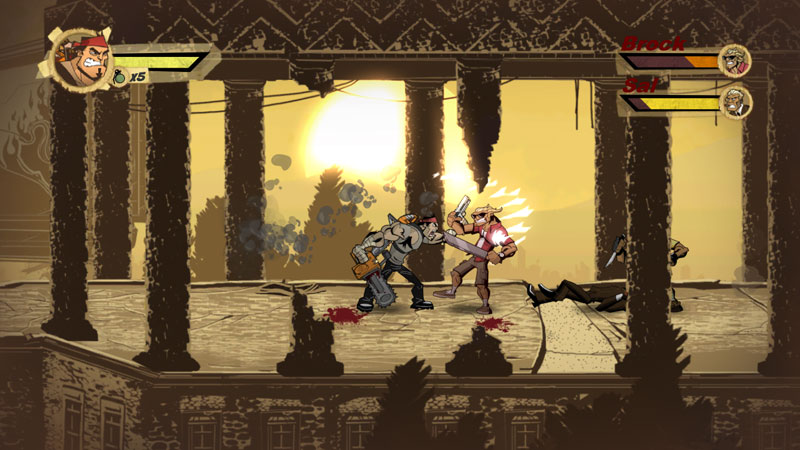 Also announced by EA today was that Shank now has a full release date and a price to go along with this over the top beat 'em up. We will be seeing the PSN and XBLM on August 24th and the 25th for each console. There are is even a bit of information on the price tag, which will be 1200 MSP but that is hardly a surprise at this point.
There was also a bit of rumbling about a co-op mode for the game, called a prequel co-op mission. This could mean that the only bit of co-operative mode will be one mission, or if it will expand beyond that once this mission is completed. We will have to wait and see.
Something that catches my eye however, is the release date on the XBLM. The date of the 25th will be placing Shank right in the running with Scott Pilgrim Vs. the World. These are both beat 'em up games with one having cartoonish graphics and a movie background to work with, and the other with a hyper stylized type of brawler. They both even have the same price tag of 1200 MSP, so there is a good amount of competition now to be seen between these two. Which would you pick?