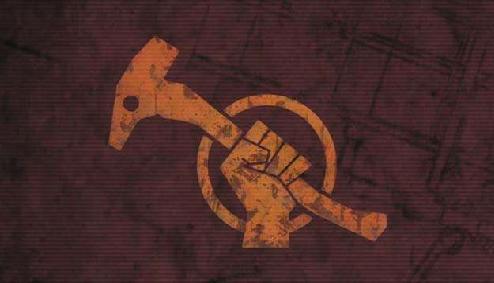 Red Faction fans can now have a movie to look forward to. Announced today, Red Faction: Origins will hit the network SyFy brought to you by the series creators, THQ. Red Faction: Origins will be a two-hour live action movie pilot that is now scheduled to premiere on the SyFy network in March, the same month as the newest addition to the series, Red Faction: Armageddon.
Here is a statement released about the new full length feature today:
The Red Faction: Origins screenplay was written by notable writer and producer Andrew Kreisberg (Warehouse 13, Fringe, Vampire Diaries and Boston Legal), based on a story developed by Paul DeMeo (The Rocketeer, Flash, Viper, The Sentinel), THQ Director, Fiction Development. Production of the film will be managed by Universal Cable Productions.
Mark Stern, Executive Vice President Programming, Syfy & Co-head of Universal Cable Production said, "This groundbreaking deal with THQ reflects our desire to deliver a completely immersive and enhanced viewing experience for the audience. We are excited to be working with the creative team at THQ in extending the vibrant world of Red Faction to our air."
"THQ is blazing a new trail in the gaming industry with our partnership with Syfy by introducing the Red Faction franchise to a new and broader audience" said Danny Bilson, Executive Vice President, Core Games, THQ. "This unique transmedia collaboration is one of many strategic initiatives in place to dramatically increase awareness for Red Faction Armageddon and extend the Red Faction brand across a wide variety of entertainment channels."
The story follows the lineage of hero Alec Mason and the Mason family and will take place in-between Red Faction: Guerrilla and the upcoming Red Faction: Armageddon.
Video games making the crossover to movies is certainly nothing new. But this is no standard straight to DVD gig as landing on a cable network is quite an accomplishment that may lead to more productions depending on the success of the project. The new Red Faction: Origins seems like it will focus more on story and fan service which is great to hear considering the mixed results we have seen in the past with video games and their movie adaptations.
Seeing as THQ and SyFy are in the driver's seat, fans should start setting their recording devices and get ready for a whole new chapter.