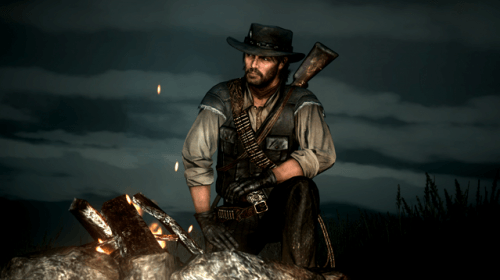 A SHORT FILM MADE FROM RED DEAD REDEMPTION AVAILABLE ONLINE
Available now, watch A SHORT FILM MADE FROM RED DEAD REDEMPTION.  The 30 minute short film, created and directed by John Hillcoat (the director of The Proposition and The Road), chronicles a slice-in-time of protagonist John Marston as he tracks down his former fellow outlaw and friend, Bill Williamson.  Along the way, Marston encounters many of Red Dead Redemption's eclectic cast of dreamers, misfits and liars.
Using the world of Red Dead Redemption as a virtual film studio and created entirely with in-game assets and technology, John Hillcoat re-imagines Marston's pursuit of justice and salvation. 
Red Dead Redemption is a 1900s-era epic battle for survival as former outlaw John Marston struggles to bury his blood-stained past by uncovering clues to the whereabouts of his former gang mate Bill Williamson. Featuring intense gun battles, dramatic train robberies, bounty hunting and duels during a time of violent change, Red Dead Redemption is available now worldwide on the Xbox 360® video game and entertainment system from Microsoft and the PlayStation®3 computer entertainment system. Red Dead Redemption is rated "PEGI 18", and viewers must be 18 to view the film.
Official Movie Description:

1910.  The West is dying.   The American frontier is undergoing a violent transition from the ways of old to modern times, and Mexico has entered a prolonged period of bloody civil war. Reformed outlaw John Marston is on his way to capture former running buddy Bill Williamson when he comes upon a half dead snake oil merchant named West Dickens. Marston travels under a bleak and unforgiving sun, teaming up with a violent sheriff and a colorful mentally deranged grave robber and together they discover a bloody massacre of homesteaders left in the wake of Williamson. They hatch a plan to break into an abandoned fort where the Williamson Gang is holed up – and a dark, surprising twist ensues.  Director John Hillcoat, craftsman of the savage western The Proposition and the recent film adaptation of Cormac McCarthy's The Road uses the world of Red Dead Redemption to make a short film that is a compelling cinematic triumph.