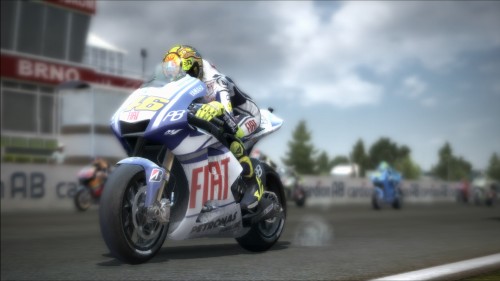 Moto GP fans rejoice Capcom have announced that the first 2010 MotoGP season update will be available to download ABSOLUTELY FREE of charge for Xbox Live and PSN users across Europe and Australia this week! The new season content will arrive on Xbox Live tomorrow, Tuesday 6th July and PSN on Wednesday 7th July.
The first pack will include the brand new Silverstone (UK) track along with all the bike, rider and team livery updates for the MotoGP class from the current season.
Ladies AND Gentlemen, START YOUR ENGINES !!