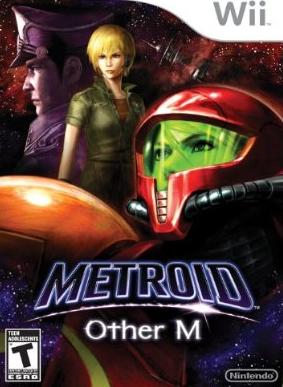 Ah, Samus Aran, one of the trademark Nintendo characters dating all the way back to the 8-Bit days on the NES. Fast forward 24 years later and we are now just one month away from the release of the newest Metroid title, Metroid: The Other M.
Samus has always been a special Nintendo character to me. She was one of the first female video game leads in history and the whole Metroid games were fun and really set the standard of the action genre. Samus has also always been mysterious in the fact that players really never got a large back story on her throughout the series. Metroid: Other M is going to change all of that with a whole new story and bring a complete fresh way to control gaming's leading lady.
The story begins immediately following the events of Super Metroid, when a baby Metroid gave its life to protect Samus. With voice acting in English language and more than one hour of beautifully rendered cut-scenes in total throughout the game, Metroid: Other M is not simply fun to play but also exciting to watch. The seamless switch from cut-scenes to gameplay and the smooth transition between third-person and first-person perspectives make this the most cinematic experience you'll have had in a Metroid game.

A solid story is not all fans will be receiving, as fans of Metroid Prime and the 2-D metroids will both be pleased to know the game features both first-person and 2-D style gameplay that can be switched by the touch of a button. First person mode will let you be more precise with your shots and let you scan any information off your surroundings while third-person view you will be able to take on swarms of enemies with Samus' Beam weapon, aided by an auto-aim feature that makes gameplay in this perspective fast-paced and exciting. The game also features a first for the series, the new melee attacks which will allow Samus to get more up close and personal with enemies. Players can finish off any weak opponents with a lethal blow and even jump on enemies to perform the new Overblast attack that will be sure to add some new intensity to the game.
Another important feature in any Metroid title has been the huge environments to explore with different landscapes and upgradeable features. Other M promises to be strong in that area as well with top notch graphics for the Wii and and an immersive atmosphere.
Fans of the series are sure to be pleased as this game seems to be made for the made for them as well as a whole new generation of gamers. Team Ninja has joined together with Nintendo and have developed this new engine for the game from the ground up that looks to be familiar yet a whole new exciting way to play. Metroid: Other M releases on August 31st for the U.S. and September 3rd for Europe exclusively on the Nintendo Wii. Be sure to check out the trailer and screenshots below.