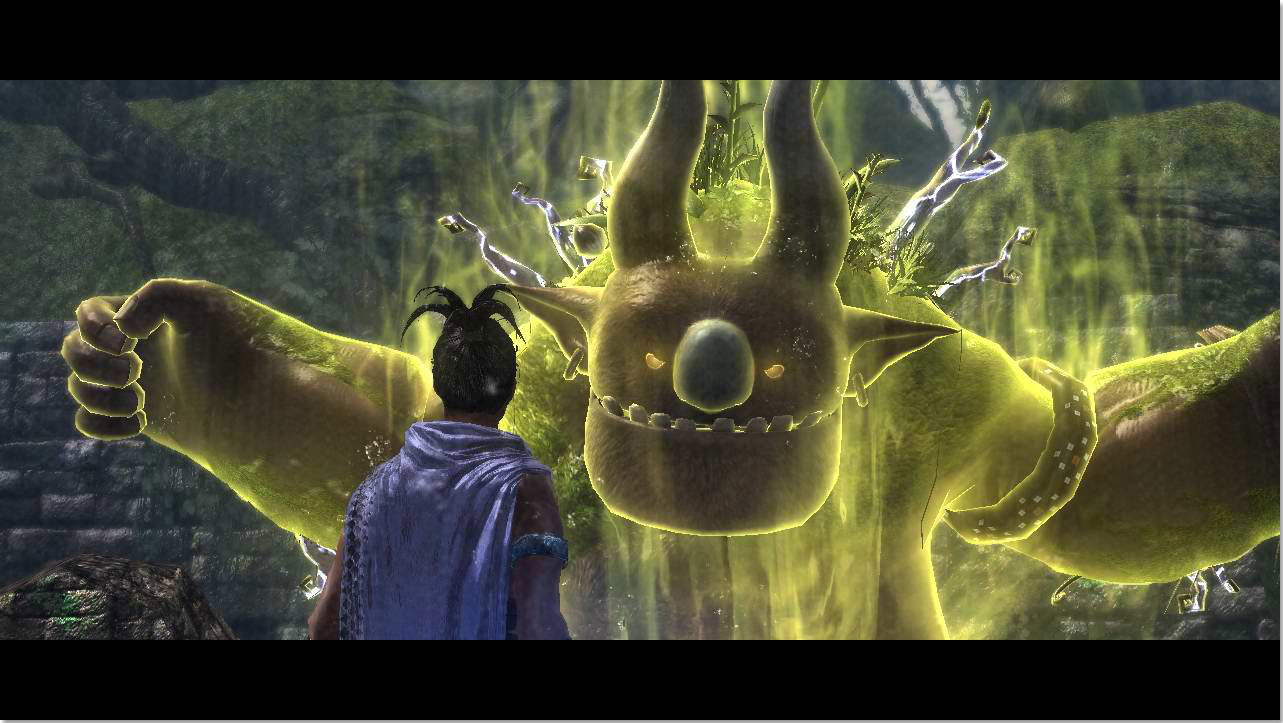 A brand new adventure is being released from Namco-Bandai and slated for fall release. Majin and the Forsaken Kingdom teams you with a monster. You must forge an alliance with the beast to take on many enemies and solve puzzles.
Long ago, a once peaceful land has been covered in darkness. The civilization crumbled over night, leading the few survivors to flee to the bordering wastelands. Some of the brave stayed behind, but they could not stop the enemies who rose out of the darkness. Only very few lived despite their bravery to tell the tale. Fast forward 100 years. and a young man is guided to the deserted land by migrating birds. The land slowly beings to awaken and your adventure soon begins.
Features Include
Forge an alliance: Partner with the enigmatic ogre Majin to cooperatively battle the darkness and find creative ways to solve puzzles on a massive scale.
Discover a whole new world: Journey though a mysterious fallen empire bursting with adventure, creatures and challenges. Seamlessly explore a vibrant world rendered in beautiful high definition.
Diverse gameplay: Experience the perfect gameplay mix combining stealth action, problem solving, platform navigation and combat.
Legendary talent: Directed by Yoshiki Okamoto, whose previous games in the Resident Evil and Street Fighter II series have sold millions of copies.
One genre I feel that could always use more titles is the adventure genre and Namco-Bandai and Game Republic seem to be delivering a game that will be sure to capture the attention of many gamers with this enchanting adventure. Majin reminds me a bit of the ICO series and with a pinch of Zelda thrown in from what I've seen so far, which is a good thing. Majin and the Forsaken Kingdom Releases for the Xbox 360 and PS3 on November 11 in North America. If a date is dropped for the UK and AU, we will be sure to let you know. Take a look at the traler and screenshots below or check out the official Namo-Bandai website here.