Valve and 2K Games today announced an agreement to bring the highly antecipated Mafia II title with full integration on Steam. This means the game will have Steamworks features included in all PC versions, such as auto-updating, Steam Achievements, leaderboards, downloadable content, and more.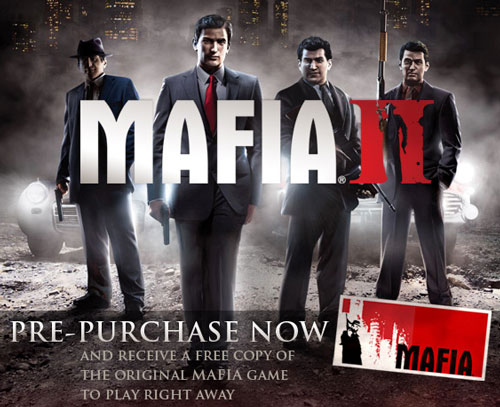 Using Steamworks to power Mafia II has been a great benefit for 2K Games and our development team," said Christoph Hartmann, president of 2K. "It's meant that we can spend more time creating content and a great experience for our customers because we know that Steam and Steamworks are enabling these important features within the game."

"Mafia II is joining Sid Meier's Civilization® V as the next title to use Steamworks from 2K Games," said Gabe Newell, President of Valve. "Our focus for Steam is on building services that create value for our customers and for creators, and Mafia II, with its all-new game engine and inclusion of Steamworks, is a great example of that."
Pre-Purchase Mafia II Standard Edition
Pre-Purchase Mafia II Digital Deluxe Edition
By pre-ordering the standard or Digital Deluxe Edition players will receive a free digital copy of the original award-winning Mafia game. Mafia II launches in North America on August 24, 2010, and internationally beginning August 27, 2010.