Following the big trend started this generation, Mafia II, while yet to be released, has already some DLCs announced. Let's detail them:
The Betrayal of Jimmy (PS3 Exclusive): This DLC take players into an alternate perspective of the mob through the eyes of Jimmy, a mercenary. Jimmy is the guy the other guys call when they need to finish the job. The Betrayal of Jimmy features dozens of intense newly created arcade-style, city-based missions that keep Jimmy driving, shooting and rampaging through Empire Bay.  Missions will unlock as they progress, activating a slew of assassination and timed vehicle missions ending in dramatic shootouts and explosive car chases. Players will rack up points for performance, power slides, and skill shots. The scores will be immediately posted to the new leaderboard system, providing extensive re-playability, as players work to rise to the top of the ranks. Get to know Empire Bay – the executioner's way.
The Betrayal of Jimmy will be available exclusively for the PlayStation 3, for free with voucher codes included with each new PlayStation 3 copy of the game, or purchasable beginning on the day of Mafia II's launch through the PlayStation Network for AU$12.95 (U$9.99).
Jimmy's Vendetta (PS3, Xbox 360 and PC): In this DLC players will get their hands dirty helping Jimmy clean up other people's messes. New city-based missions and locales will give players many new reasons to head back to Empire Bay, offering players a different arcade style of gameplay with new missions and leaderboard competition on the PlayStation 3, Xbox 360 and PC. Jimmy's Vendetta will offer more replay action and allow players to outrank friends as they rise to the top of the leaderboard.
Details on pricing and availability for Jimmy's Vendetta will be revealed at a later date.
Some images from the Downloadable Content: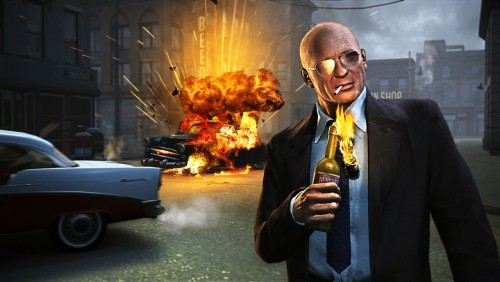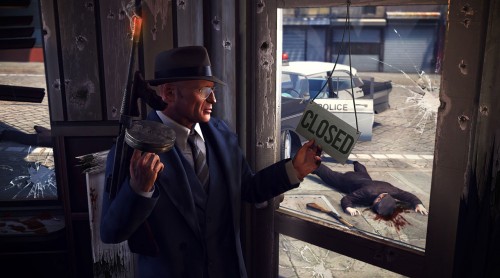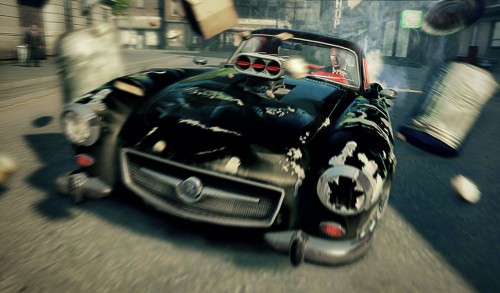 Mafia II will be available worldwide in the last week of August. The game is being developed by 2K Czech, the same team who created the original award-winning Mafia game.