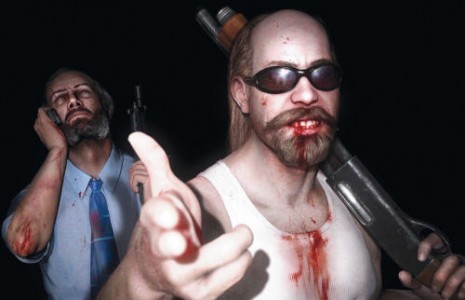 If you act quickly you may be able to gain early access to the Xbox 360 demo of Kane & Lynch 2 in either the United States or the United Kingdom. It is not required but I recommend visiting the games website to find out more information about the demo.
However acquiring the demo is as simple as pressing a few buttons on your cell phone. As you may see on your Xbox Dashboard, you only have to text the following to 72579: "Dog Days". Bear in mind that it is not case sensitive and it is also on a first come first serve basis, so if you want to jump in on the demo early, now is your chance. As of this posting there are still codes being given out. Also a simple reply saying Stop will prevent you from receiving any more messages from Kane & Lynch 2 if you so wish. Also you can receive a code via email if you have signed up for such on their website, but those codes have largely been given out already.
Hopefully everyone can get themselves one of these codes and get in on the Multiplayer fun which will feature the Fragile Alliance game mode.