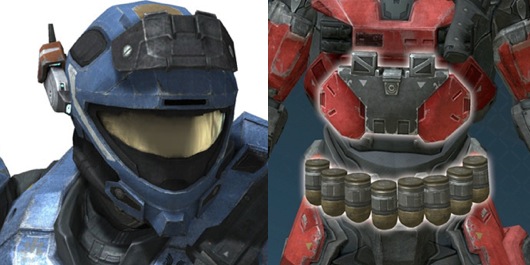 Have you pre-ordered Halo: Reach yet? Of course you have, and you most likely pre-ordered from gamestop as well.
If you have pre-ordered from gamestop you will get two armor pieces, both of which are shown in the picture above. You will receive tokens for a Spartan Recon Helmet with Visor/Blast Shield and a UA Multi-Threat Mjolnir Mark V(B) Armor, which features a unique chestplate design and a grenade belt.
Of course it also includes $20 worth of store credit just like Walmart and Amazon.