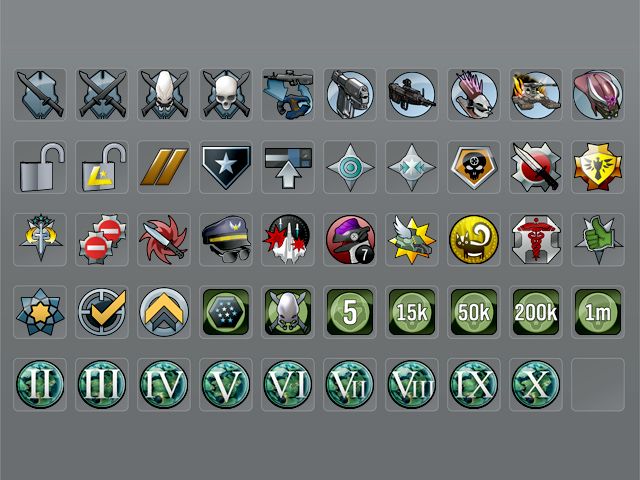 Well, they were kind of leaked… Bungie has revealed 6 of the achievements and supplied a picture of all the achievement Icons in a recent post on their site.
Above is the picture they supplied, and below is the achievements they have confirmed.
A Monument to All Your Sins – Complete each Campaign Mission on Legendary – alone.
Banshees, Fast and Low – Hijack a Banshee during the Reach Campaign.
Yes, Sensei – Earn a First Strike Medal in a Matchmaking game.
A New Challenger – Complete all of the Daily Challenges in a given day.
Make It Rain – Purchase an item from the Armory that requires the rank of Lt. Colonel.
If They Came to Hear Me Beg – Perform an Assassination against an Elite to survive a fall that would've been fatal.
Beating every level on legendary alone is going to be a lot of fun. The firefight achievements are clearly the ones with the green background, and there are also the regular achievements for beating every level.
Any speculation on the rest? If you don't feel like thinking, feel free to click here and and see the current speculation of some other dude. A lot of them seem extremely reasonable, but then a few seem kind of odd as well.