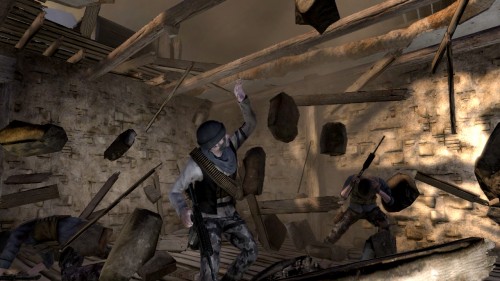 What happens if you miss your date for release in the retail world? It's usually not a big deal and a small push back in days will not be noticed or looked down upon. But in the Xbox Live marketplace it seems, you have to wait nearly half a year to slip your game back into the schedule.
Atomic Game's destruction filled shooter Breach has been delayed until January 2011, and the reason for the delay they say, is that because they missed their release date in June, they no longer have a viable slot to insert their game release.
However even though the delay is going to be a depressing wait, Peter Tamte the president of Atomic, has announced that they will be adding a few new features to take advantage of the time they now have to develop further.
They will be working on what is called a Hardcore mode that will test Atomic's full destructive capability and produce a more realistic version of their technology that military simulations have used in the past. Which I must say is a hell of a good feature to be waiting for.