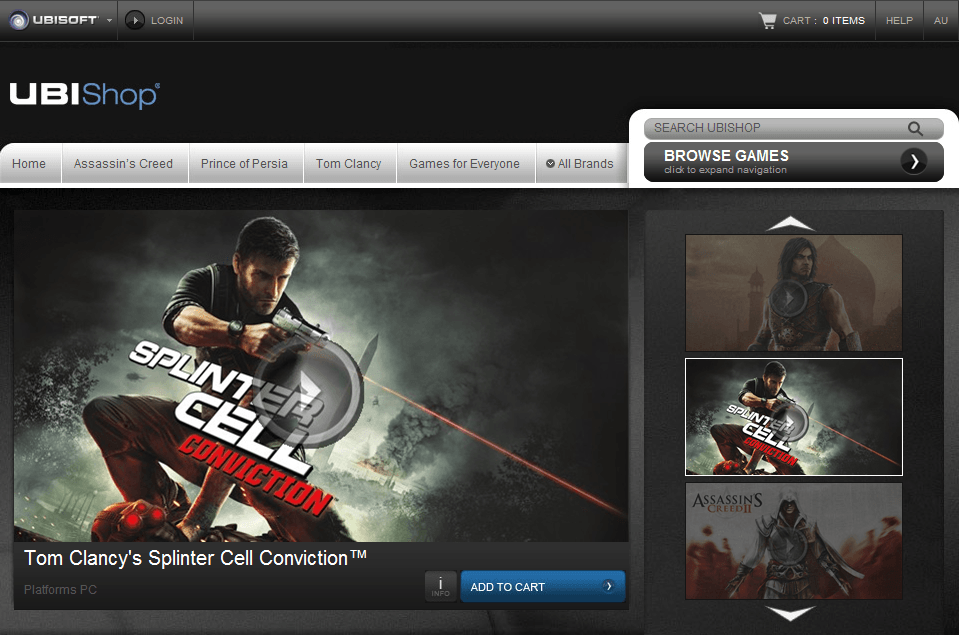 Ubisoft Australia has just launched it's new version of UBIShop, it online sales service.  This service has already been operating in Europe (France, Germany, UK) and also in the US.
Now whats UBIShop you ask .. well let me tell you .. UBIShop allows you to purchase and then download PC versions of UBISOFT's games and also boxed products for consoles and PC as well as merchandise in the future.  Now the reason why UBISOFT is doing this is to offer you fine people out there in internet land a place to pick up UBISOFTS full catalogue of games as well as meeting up with other UBISOFT fans from around the world.
Now as an incentive for all you Aussies !! UBISOFT is offering a free budget game with any purchase of a full priced game.  HURRY this deal will only be valid till the 14th of June.
For a complete list of the offers and conditions, please visit: www.ubishop.com
Let's go shopping shall we !! 🙂