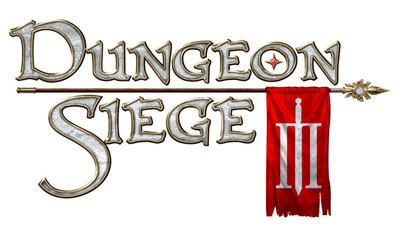 Square Enix announced today that it is partnering with Obsidian Entertainment on DUNGEON SIEGE 3, the sequel for the famous dungeon crawler series. With input from the original developer, Gas Powered Games, Obsidian Entertainment will develop the game with Square Enix as the game's publisher.
DUNGEON SIEGE 3 will feature all-new coop modes (online and offline), highly customizable character classes, and a decision system, that will impact the player's alliances, enemies and the culmination of the story.
The game will be available for the PlayStation 3, the Xbox 360 and PC. No dates were announced.
Below you can see the full Press Release and some Artworks:
DUNGEON SIEGE 3 is representative of Square Enix's ongoing strategic partnership with Western game developers and its commitment to increasing its presence in those markets. The game will bring together the beloved aspects of the DUNGEON SIEGE franchise with Obsidian Entertainment's expertise, to create an evolved action-RPG experience. In addition to its arrival on high-def consoles for the first time, the game will also feature an all-new co-op multiplayer mode.
Originally created by Chris Taylor and his critically-acclaimed studio Gas Powered Games, Taylor will serve as an advisor during the development of the game. DUNGEON SIEGE 3 will seamlessly blend intuitive action gameplay and a robust RPG system in an immersive world where every decision the player makes will result in consequences.
On his involvement, Taylor comments, "It has been a great pleasure to collaborate with Obsidian. They are a very talented developer who really knows what it takes to build a deep and engaging RPG experience, and I can't think of a better group to continue the Dungeon Siege series".
"It's a distinct privilege and thrill to become a part of the DUNGEON SIEGE legacy," said Feargus Urquhart, CEO and Co-Founder of Obsidian Entertainment. "This partnership with Square Enix is a milestone for both Obsidian and the franchise, and the two companies' strengths for compelling characters and storytelling will shine throughout DUNGEON SIEGE 3."
"Square Enix is proud to partner with Obsidian Entertainment for DUNGEON SIEGE 3," said Mike Sherlock, Co-Chief Operating Officer, Square Enix Europe. "The company has a history in making some of the most immersive and entertaining videogames and is a perfect fit to take the franchise forward and create a new benchmark for the action-RPG."
Story
Torn asunder, the delicate balance of power between the kingdom of Ehb's powerful factions has fallen apart. As one of the few remaining members of the disgraced protectors of the land, the 10th Legion, it is up to you to rebuild the once great Legion and stop Ehb from falling into darkness. Joined by a group of unique companions, you will travel through the striking land of Ehb defeating all manner of villains and beasts through a combination of heroic abilities, screen shaking magic and fearsome weapons.
DUNGEON SIEGE 3 seamlessly blends intuitive action gameplay, a robust RPG system featuring a large selection of abilities, an extensive multiplayer component and the depth of story Square Enix and Obsidian Entertainment are known for creating.
Features
* For the first time, play DUNGEON SIEGE on high-def consoles
* Players will be able to adventure by themselves or with friends in co-op multiplayer
* Uncover a deep story that only Square Enix and Obsidian Entertainment can deliver
* Pick from unique and highly customizable character classes with a wide range of abilities to choose from
* Recruit companions with unique personalities, abilities and views on the world around them
* Players will have weighty decisions to make that will impact their alliances, enemies and the culmination of the story