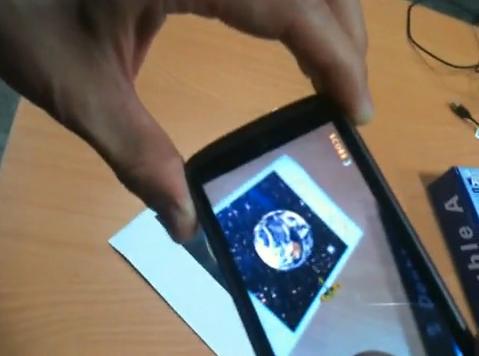 Do you have an Android? Do you have a lot of money to spend? Then you should check out this Vision-based augmented reality game running on HTC Desire. Go frag some Zengi aliens.
Brought to you by Zenitum. http://zenitum.com
The game looks very interesting but will cost you $25, which is steep for an android App.
Check out the video below.