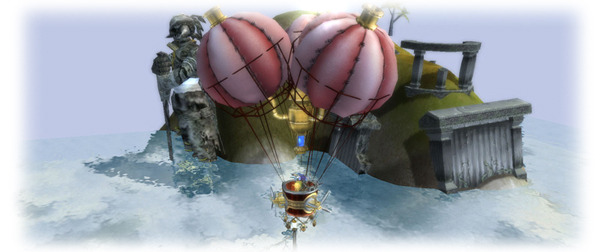 Neo Steam: The Shattered Continent has been around for a whole year now. Quite a feat for many free to play online games which usually are not able to get off their feet. Brought to you by ATLUS Online, it has become one of the best community driven MMORPGs on the market to date by providing a continuous stream of new updates and events held by the Game Masters.
ATLUS is celebrating their one year anniversary on June 11th by holding many different events this month including a huge contest for an iPad itself. The way to enter yourself into this contest to win Apple's latest product is simply to log on. Every day for the month of June when you log on, you are entered into the contest for the iPad. Meaning if you were to make an account today, and play each day through the end of the contest you could potentially have 29 entries in itself.
Even if the iPad isn't your cup of tea, the amount of events going on within the game is a huge draw for the player base. I've played various MMO's in my time and after awhile the GM's begin to let events and updates wane and unfortunately it creates a stagnant player base with little to do. However with ATLUS' Neo Steam there is a constant stream of updates/events this month and they promise to continue as time goes on after their one year birthday.
To Download and Play ATLUS' Neo Steam: The Shattered Continent click here. The game is free to play, with additional costumes and mounts available at a small cost.
A little bit about Neo Steam from ATLUS themselves:
Neo Steam: The Shattered Continent is the only MMORPG of its kind, set in an imaginative steampunk world, where 19th century steam-based technology meets fantasy inventions. The game transports players to a land where two nations battle over a precious resource called Neo Steam. From the onset, customization is key to each player's experience, where they can choose which nation to join and select from a number of specialized classes. As players battle to expand their nation's resources and protect their borders from invasion, they must learn to harness the Neo Steam technology to upgrade their equipment, learn new abilities, and progress in their chosen class.