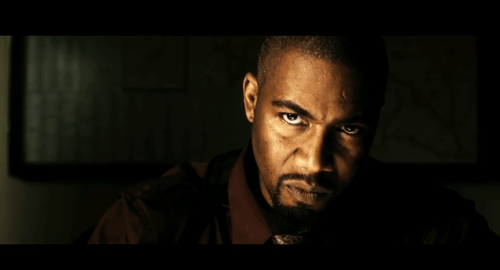 Now I don't know about you guys but I haven't been the biggest of fans of the Mortal Kombat movies but after watching this short film, it's won me over and got me all pumped up for what could hopefully be the first R RATED Mortal Kombat movie.  It's about time too !!
According to Latinoreview.com here are some finer details.
It's directed by Kevin Tancharoen, who directed FAME last year.  Jacks is played by Michael Jai White, Michael look awesome as Jacks, his previous work was Undisputed II and Spawn.
Then we have the beautiful Sonya Blade who is played by Jeri Ryan who EVERYONE in the world knows plays Seven of Nine in Star Trek Voyager.  Baraka is played by Lateef Crowder, previous work was on Undisputed III.
Ian Anthony Dalewho also will be playing Kazuya in the soon to be released TEKKEN will be playing as Scorpion and looks BADASS !!
Now fight scenes are very important when it comes to fighting movies.  The choreography will be done by Larnell Stovall.  Larnell has choreographed such movies as Undisputed III and has be labeled one of the best fight choreographers in the business.
Now click on the Play button and get excited … FINISH HIM !!