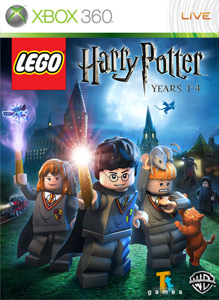 So you like lego games? How bout Wizardry and the world of Harry Potter? Well Lego Harry Potter Years 1-4 is out today and you can purchase it now.
Purchase it from Fishpond here.
Did I mention there was a special edition version with some special extras packaged in?
2-Sleeve Digi-pack
Game disc
Behind The Scenes of LEGO Harry Potter
Fun on the Set of Harry Potter
Exclusive Behind-the-Scenes Look at Harry Potter and the Deathly Hallows
Exclusive set of 4 House Crest LEGO magnets
Check out some gameplay videos here.
LEGO Harry Potter: Years 1-4 will be out June 25th in the UK and Europe, June 29th in North America.