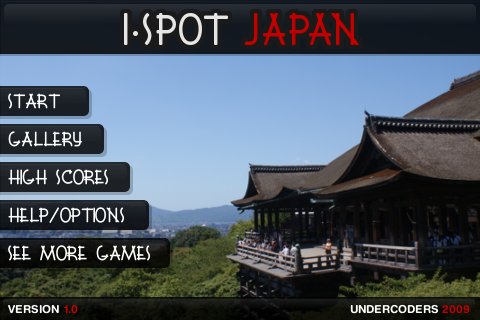 Undercoders will be releasing a i-Spot Japan for the Apple iPhone very shortly.  Here are some details about the game.  If you're a fan of Japan you'll really enjoy this game.
The initial release of i-Spott Japan will contain a totla of 200 locations, divided in 3 levels of difficulty ranging from easy, normal and hard.   Every location features 3,4 or 5 spot the differences, depending on the level of difficulty you have selected
From the 200 locations, 30 will be available for free as an initial pack when downloading the game (10 per level), the rest will be DLC as an in-app purchase.  This is is great as you can play the game for free and if you like it you can purchase the rest of the locations as you go.
All locations within the game are accompanied by a title, a detailed decription and its location showing its whereabouts on the map.  All this information, together with the original pitures can be viewed in gallery mode once that location has been unlocked during the game.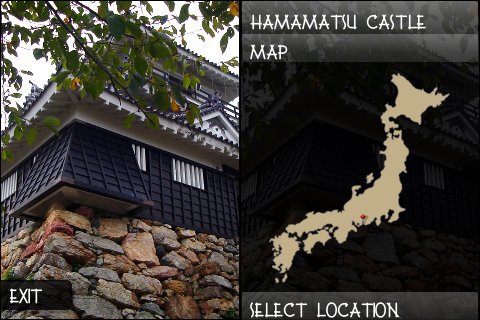 All images are exclusive to i-Spot Japan (there are no stock photos) and they illustrate a wide selection of historical monuments, shrines, temples, castles, food and even lifestyle faces and curioisities, ranging from southern island of Kyushuu to the northern island Hokkaido, Fukuoka, Nagasaki, Matsue, Hiroshima, Tokyo, Kyoto, Sendai, Matsue, Aomori, or Sapporo are just a few of the cities portrayed in the game.
i-Spot will also feature online leaderboards which enables players compete for the best times and scores.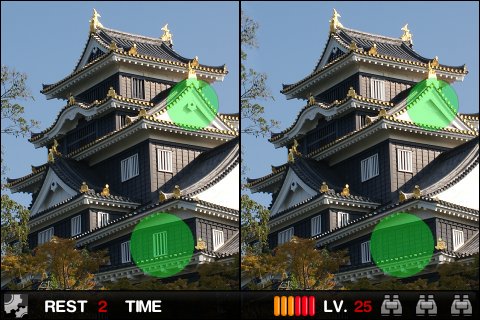 We'll have more information soon and hopefully a video gameplay trailer.  Undercoders are expecting a release for i-Spot approx mid June.  We'll keep you posted.
If you have any comments please leave them down below 🙂